Girlfriendit is a Leadership Development Movement for Women.  Rallying You To Remarkable!
I (Patty) couldn't resist sharing this beautiful response from my friend's 19 yr. old son, Andy Whiten, when he was asked this question:  
In twenty years, where do you see yourself?
Growing up, life seemed pretty simple to me. You make friends by being kind to everyone, you have fun because life is a carnival, and you love your family because they love you. That felt like a good strategy, so I stuck to it.
Through this process, I realized that life is infinitely more complicated than I really could have imagined. I started to realize that if you look closely, the clouds were actually moving really slowly across the sky. I learned that trees were living things, growing more every day because of something called photosynthesis, from the sun. I noticed that not everyone had the same thoughts that I did about "Finding Nemo" being the greatest Disney movie of all time. I learned that chocolate ice cream is unquestionably better than vanilla ice cream, before later learning that cookie dough ice cream is even better than chocolate! Then I discovered that, wait, vanilla actually isn't that bad, if not better than chocolate! I learned about love, and how my parents met, as well as happiness through friends, video cameras, and a movie script about aliens attacking our backyard. I realized death was a real thing that happens to people sometimes, with the passing of my grandparents. I was taught about sickness, and the major implications that cancer can bring to a family, through the diagnosis of my father when I was in 8th grade. I discovered that life can sometimes be pretty unfair, and isn't exactly the carnival ride I made it out to be. Having one parent fight and beat cancer was a challenge on it's own, but 6 years later, my mom was diagnosed with ovarian cancer, and I had to watch her go through terrible surgeries and months of chemo all over again. Then, it was done, and everyone was happy again. Unfortunately, it didn't last, and just after Christmas, her cancer returned, and the fight continues. It was hard, but step-by-step, I learned to take life a day at a time. With each day brought new experience, new hardships, and new reasons to love the world for what it is. Bad things happen, sure, but with the bad things come opportunities. Friends from all over came together to support my parents through the healing process. Our church family supplied meals through the chemo weeks to get us back on our feet, and visited as much as possible to show how much they loved us. It was incredible to see the uniting of love through brokenness, and it really encouraged me to see the light come back into my parents eyes every time a new friend stepped foot in the doorway.
Taking life a day at a time really helped change my thoughts on how the world worked. Life is unexpected, death even more so. Sickness comes to anyone, and I can't assume anything less. Trying to guess the future can be a monumentally dangerous thing in a person's life, and can lead to heavy devastation to the unexpected. I can't possibly predict where life will place me in twenty years, mostly because I'm clueless as to what will happen tomorrow. The possibilities are endless, but maybe that's okay. Life is a roller coaster, and sometimes you have to just take it for what it is: A journey. Each passing day holds knowledge, and in twenty years, I will be happy with my loving family, wondering what the next day's adventure will hold.
We appreciate Andy's story and perspective and reminder to embrace each moment and each day. Lisa and Patty
I've become more and more aware lately of my "default modes." These knee-jerk tendencies of mine can be good, bad, or really, REALLY ugly; they may be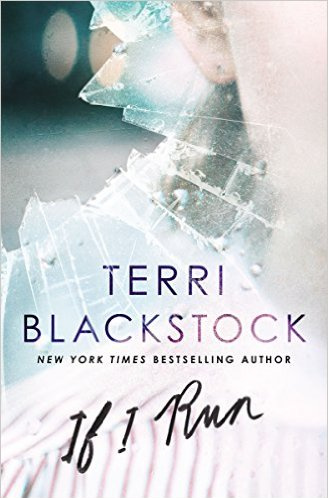 innately ingrained in me or have been shaped by my experiences, but either way, they inform my view of life and how I process it. My negative default modes can be quite the stumbling block for me. We all experience this, don't we? Half the time we don't even realize that we're viewing that disappointment, that painful situation, the thing we're so afraid of through a broken lens. The truth is that we simply can't see the truth of these situations clearly until we wade through the muck blocking it. But, our natural tendencies to avoid pain, stress, pressure, uncomfortable situations, danger, etc. create that time-honored fight or flight response in us. Sadly for us, when it comes to facing those not-so-savory internal or downright scary external giants, we often choose flight. We run. We procrastinate. We avoid. We do anything we can to escape those confrontations. When we feel powerless to change either our circumstances or our reactions to them, feelings of helplessness creep in. Helplessness unchecked breeds hopelessness. And from there, friends, it's just a slip n' slide ride down a rabbit hole towards desperation, despondence, and despair. And those are places that God never intended for us to be. You see, those fears, those ingrained destructive default modes that shape the way we view and deal with life are all a guise, masked tools of muck the Enemy uses to distract you from seeing things clearly so that you can't process them in healthy ways. Whatever you're facing today… whatever baggage that came into that situation with you… when life doesn't go according to plan and you are left figuring out how to handle it… know that you have another option. You can choose fight mode. And you don't have to do it alone. When we make the choice to walk in step with God, who is worthy of every thought you have and default in you, slowly but surely, He will lovingly help you replace your fleshly defaults for His holy ones. He loves you enough to take you on that journey and show you how to have a joy and peace in the midst of your struggles that you could not ever have imagined would be possible. Before you know it, you'll be processing the ups and downs of your life through a perfectly crystal clear lens... His! 
~The above post was written by our guest author, Kristen Utley~
Join the conversation we had on
Girlfriendit Radio
with New York Times best-selling author,
Terri Blackstock
, about her latest book,
If I Run
, which details the lives of two people's intersecting quests for truth amidst seemingly insurmountable circumstances. Looking through His lens,
It was an honor to have actor,
PAUL KWO
join this special edition of
Girlfriendit Radio
!   
Not only is Paul one of the supporting lead actors of the feature film franchise "God's Not Dead" and
"God's Not Dead 2"
which released April 1, he is also a singer, musician, entrepreneur and beyond! Paul is also known for his work on Thor: The Dark World and Pacific Rim and 2012 and other TV hit series. Paul plays his signature role of Martin Yip in this sequel, to the 60 million dollar blockbuster hit God's Not Dead.
Here's just a few of the questions we asked Paul:
How did you get the role in God's Not Dead?
How has playing a role in these movies influenced or impacted your own personal faith?
Is there a particular scene that has resonated or stuck with you?
Why are you personally drawn to God's Not Dead 2 and what do you want our listeners to know about this film?
We encourage our listeners to step into your role as a voice not only for this movie but to help others realize God is Not Dead but fully alive and active and how that changes everything!!! http://ow.ly/10nVJs